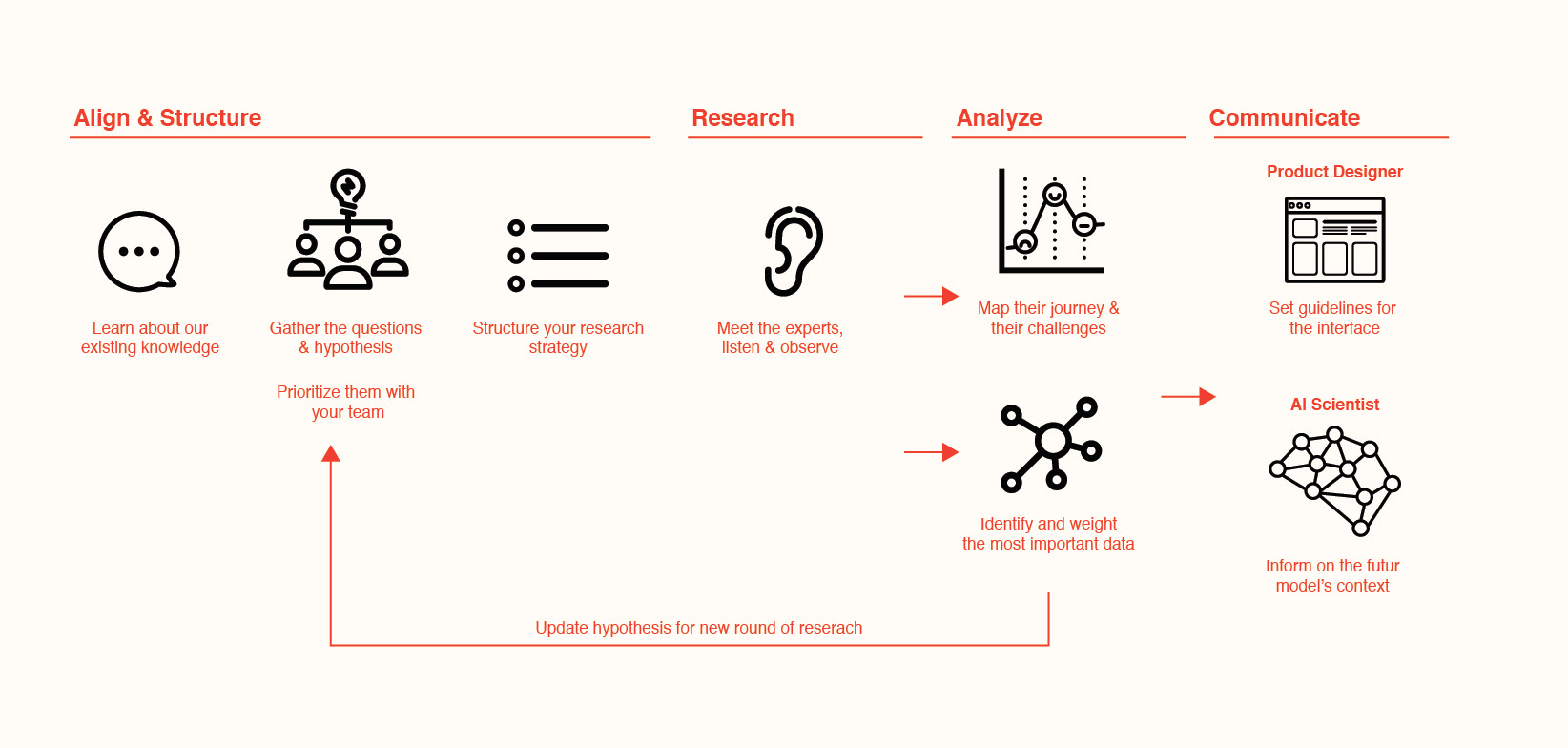 Consult experts & generate hypothesis
Getting the input of our experts is crucial to understand the nuances of the subject, to know what are the hypothesis of each stakeholders and to know how aligned is the team. If there're divergences, its moment to state them and address those subject in the research in order to find the ground truth (if there's one!) among the users insights.
One of the key participant all along the research is the Apply Research Scientist. Designers are maybe building an interface, but the scientist is building the model driving the inputs the user will face, its equally if not more important! Time to tackle subject like data availability, identification of the most important variable, decision transparency, etc.
- Product Ideation (talking about concret ideas always help!)
- Alignment on Discussion Guide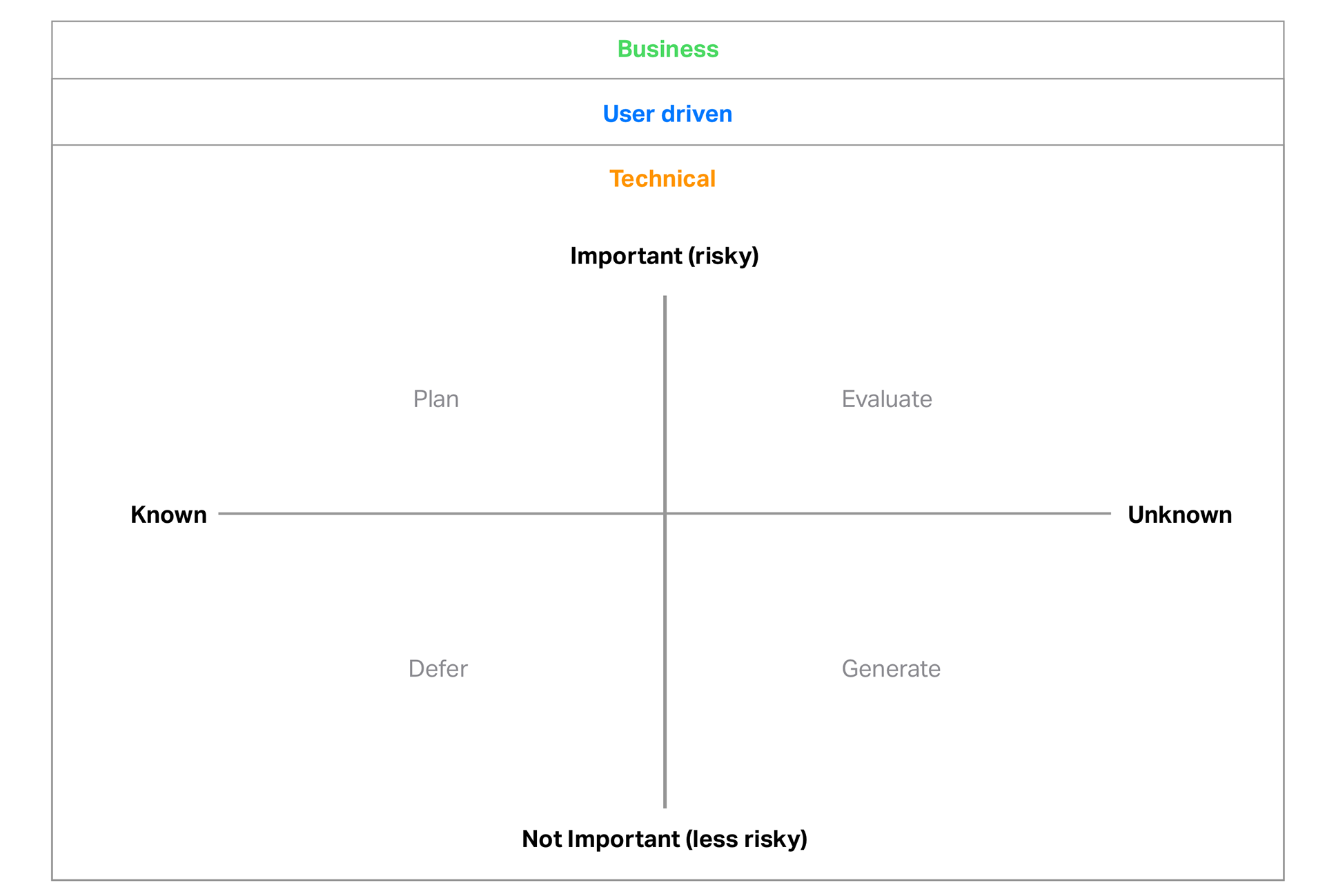 Reach our primary & secondary users 
It's not only a question of understanding the needs of our potential user and business client, but also understand their context and the way they think. Delivering an AI capability isn't the same as a classic software because its integration to the client ecosystem and user's decision process is key.    
In this context, we talk not only to our primary user, but also to secondary users that will be also impacted by the action of the model. One of the key questions in AI project are obviously targeting data and events. 
- What variables (data) do you take in consideration in your decision?
- Which one is the most important?
- How often you face those event?
- How it change the way you work?
At the end, our users are able to tell precisely how this technology can help them in their daily actions and where it could bring the biggest value. Often it ends up being about automatizing tasks that are repetitive, not 
necessarily complicated but that are time consuming such as they have less energy and time to focus on more important and meaningful challenges.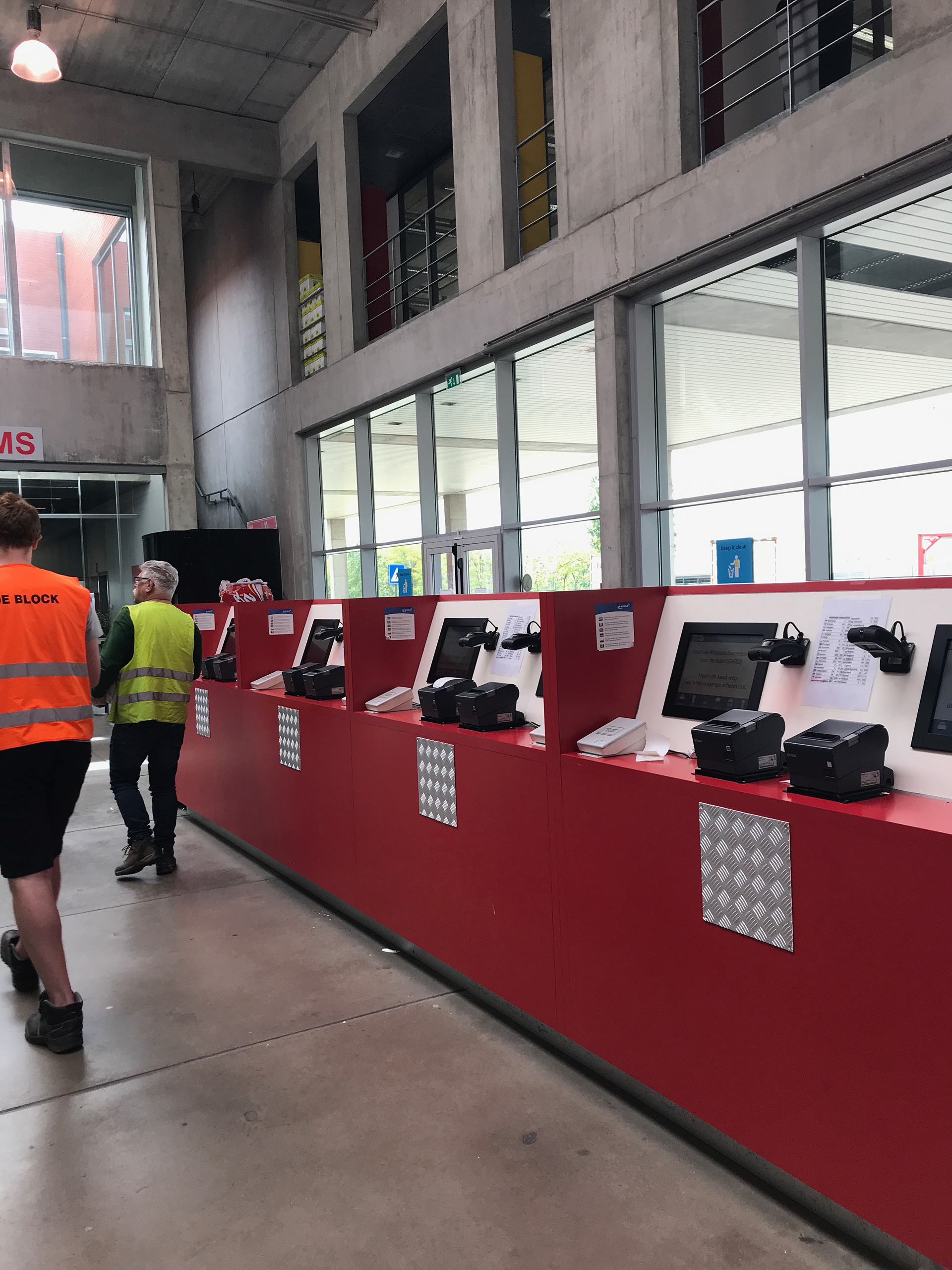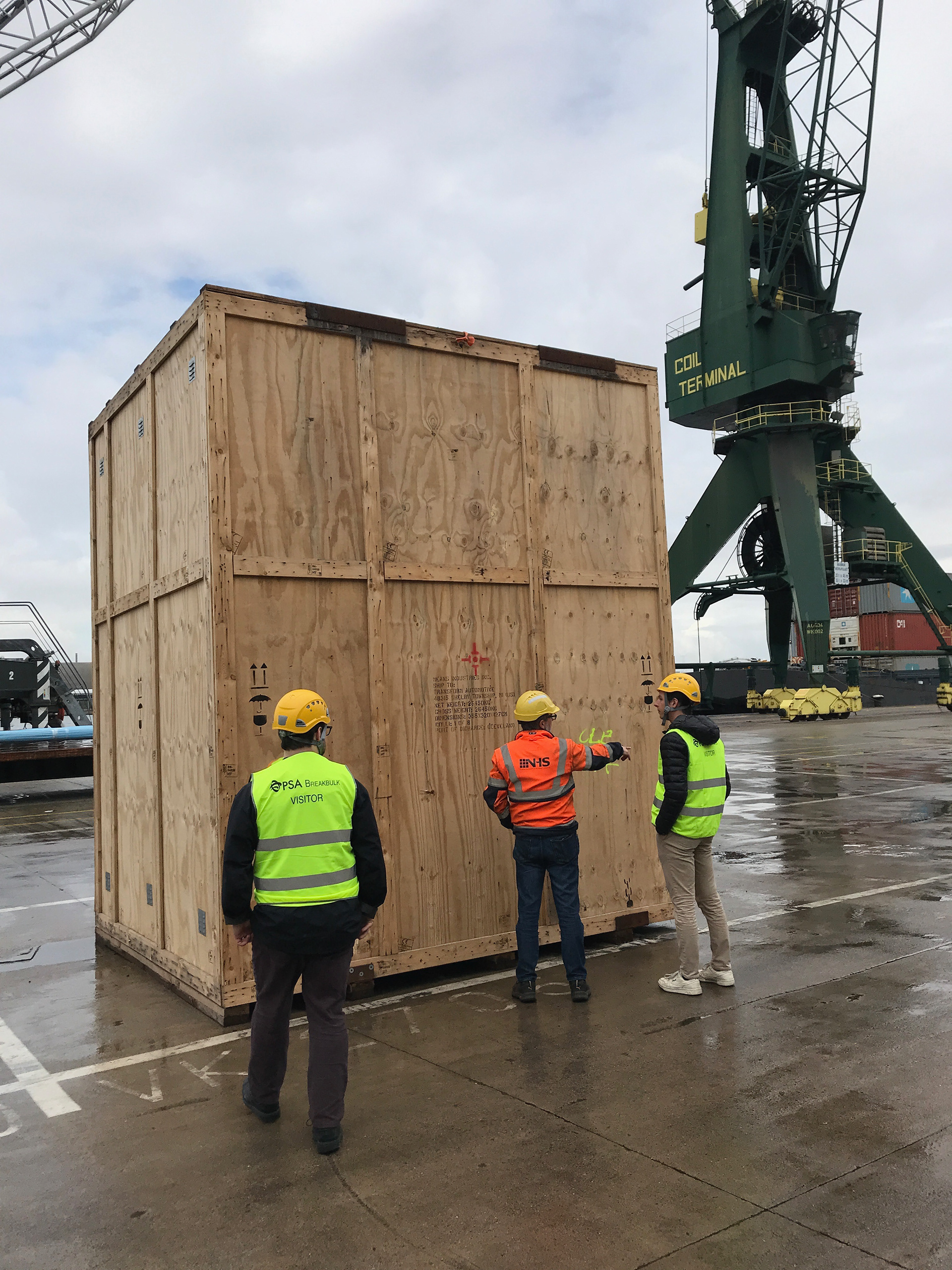 Map the process and identify the opportunities 
In a B2C context, we do Customer Journeys, in B2B we map processes that includes steps, tools, data consumed, roles and of course different levels of pains points.  From those informations we can identify and prioritize the most interesting opportunities and compare them with our initials hypothesis.
​​​​​​​Of course this exercise is cyclic, questions are answered, hypothesis validated but new questions and hypothesis arise. So keeping track of the collected data and the hypothesis of the group is crucial. As a Design Researcher, we are responsible to voice the team's questions to our users, structure the insights and transform them into design opportunities backed with a strong documented research.