In 2018, Valtech has ben commissioned to lead two innovation workshops, one in Chamonix for Decathlon's outdoor brand, Quechua, about open innovation and another for Decathlon Hong Kong about their customer experience vision for their new store.
Quechua Workshop - Open innovation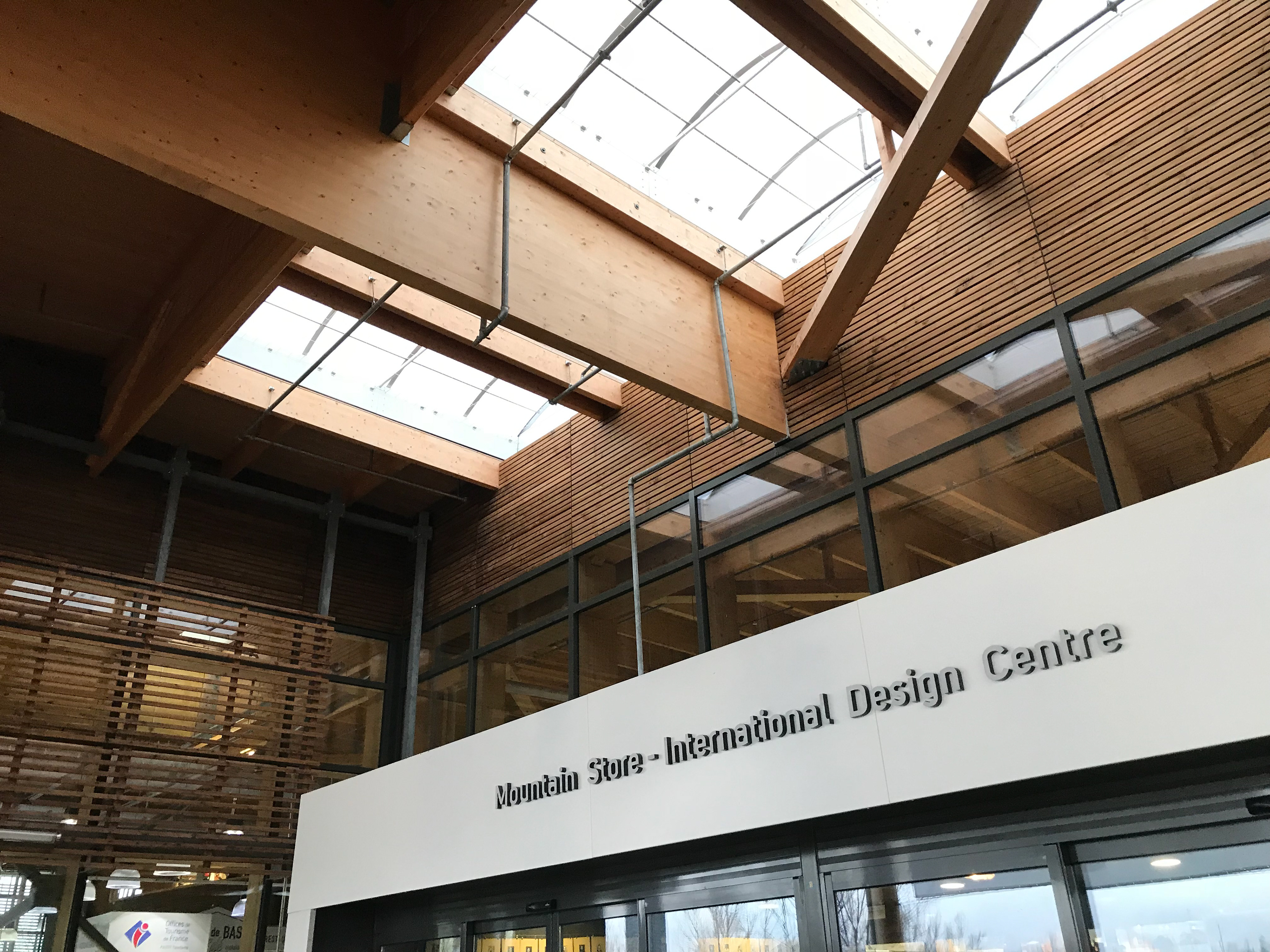 How would look like Decathlon's outdoor brand Quechua, if it was based on an open innovation platform? This was the question brief that lead to a 3 days intensive workshop where participants: 
- Mapped the actual customer journey
- Identified the actual customers and Quechua's pain points 
- Envision the future journey of one of their product through one of the personas
At the end, we created a "product story", the journey of a tent, from its production until it's end of life. We collectively designed a journey were the product could evolve technically, be shared, change of ownership and could enhance user's experience thanks to open source and data collection.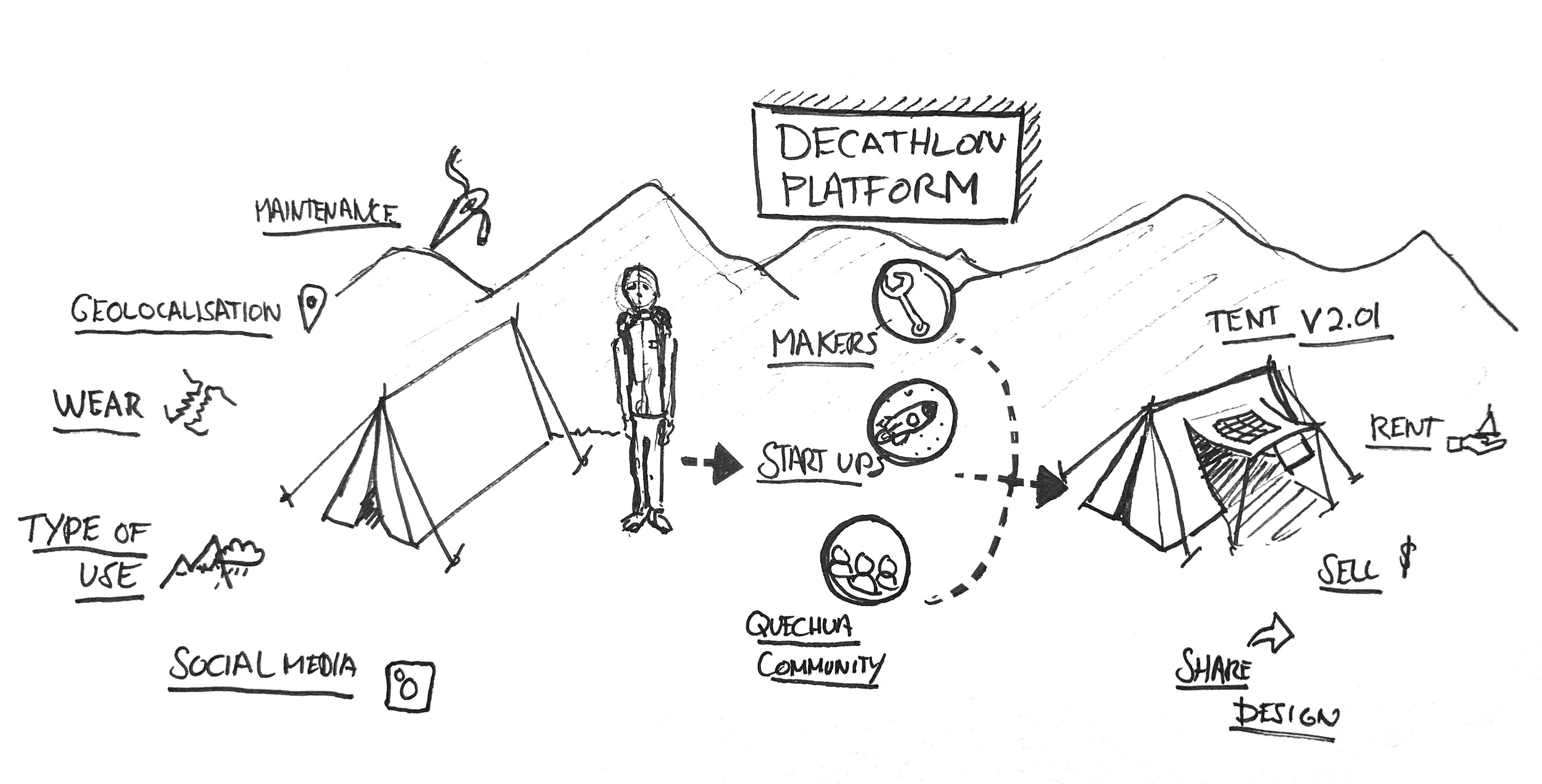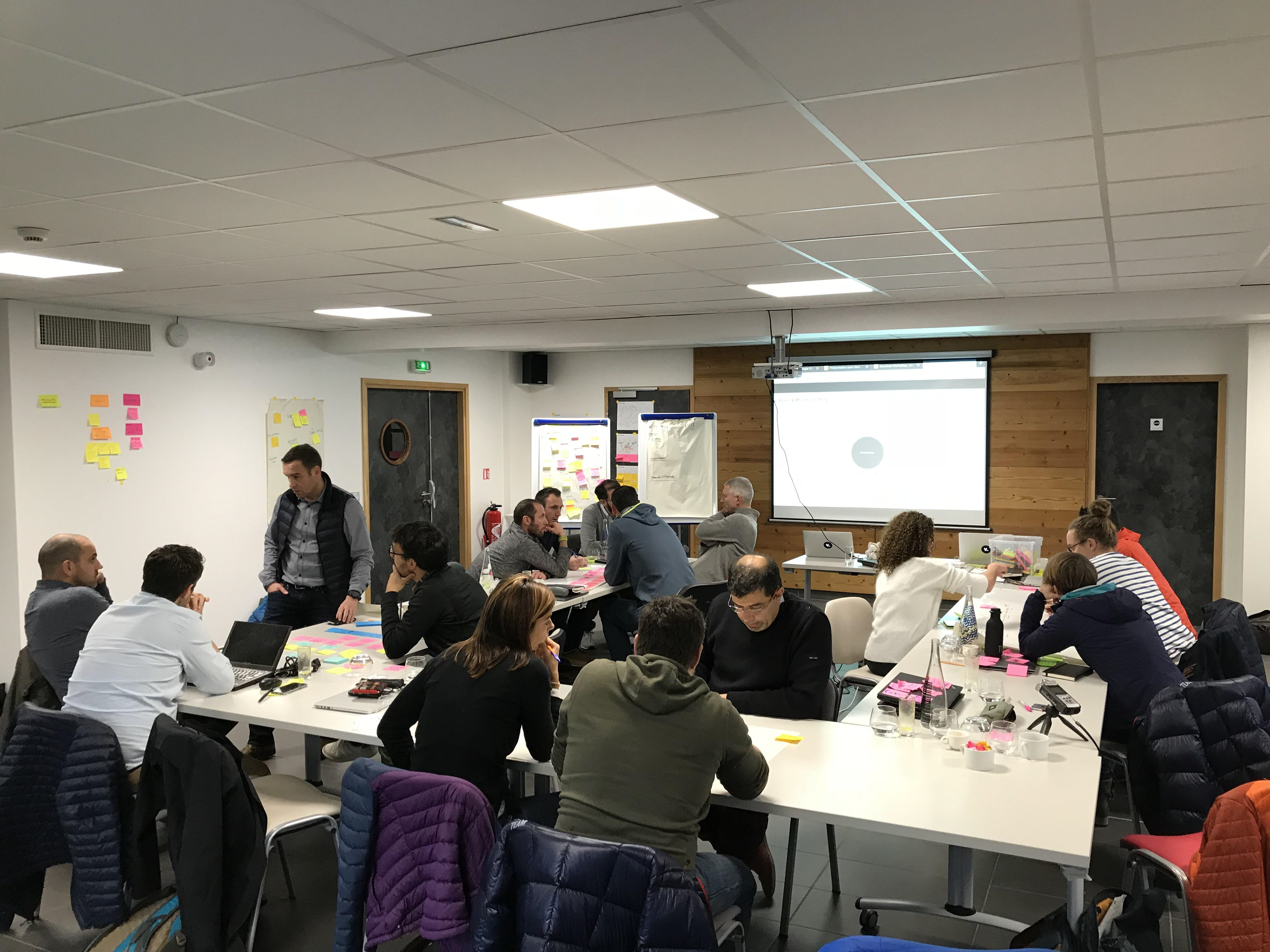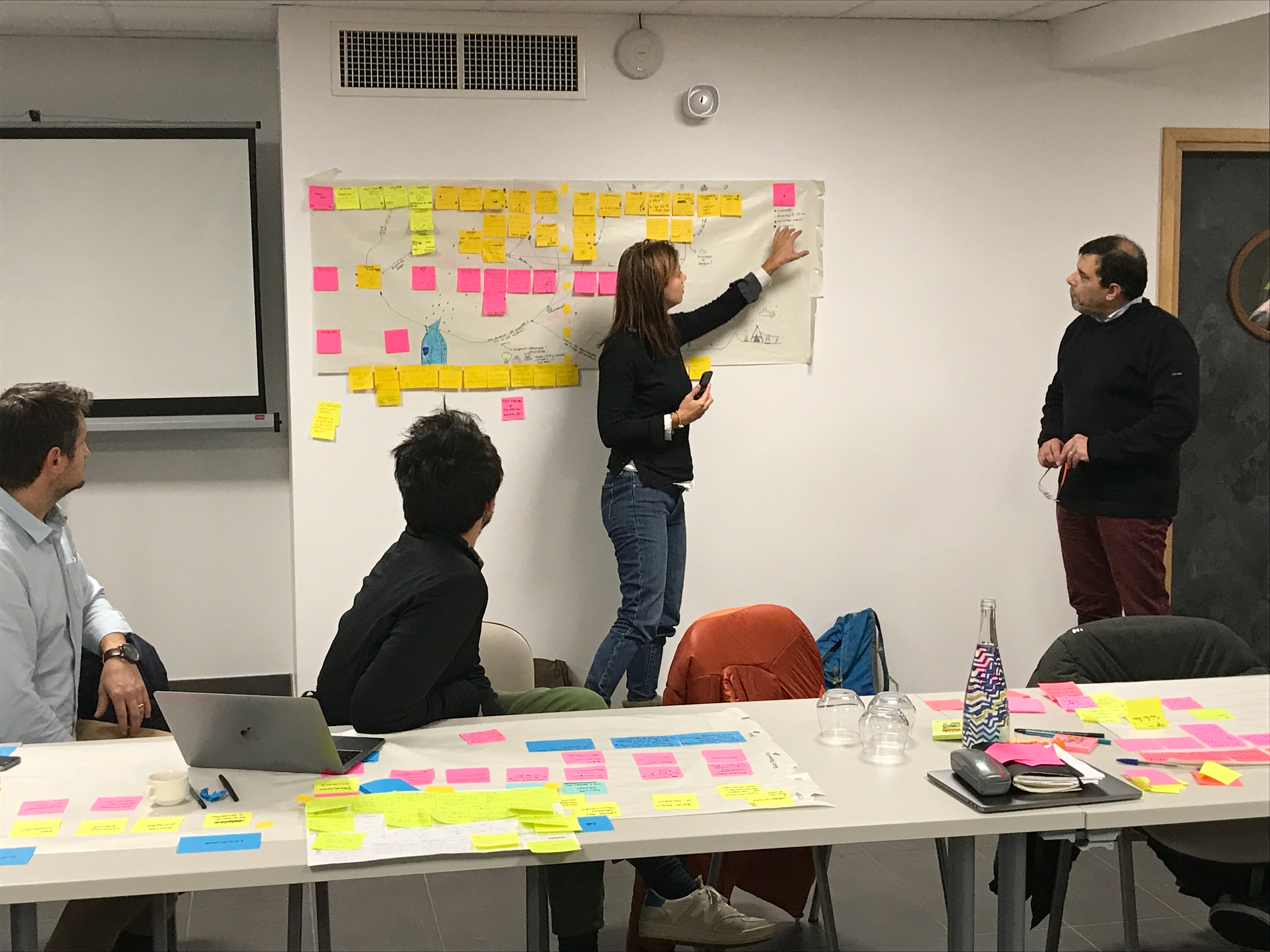 All along the workshop, we gave the participants insights of customer and technological trends to help them feed their reflexion. 
After the workshop, the final story was used as a vision for Decathlon's open innovation project and as a guideline for the future prototypes.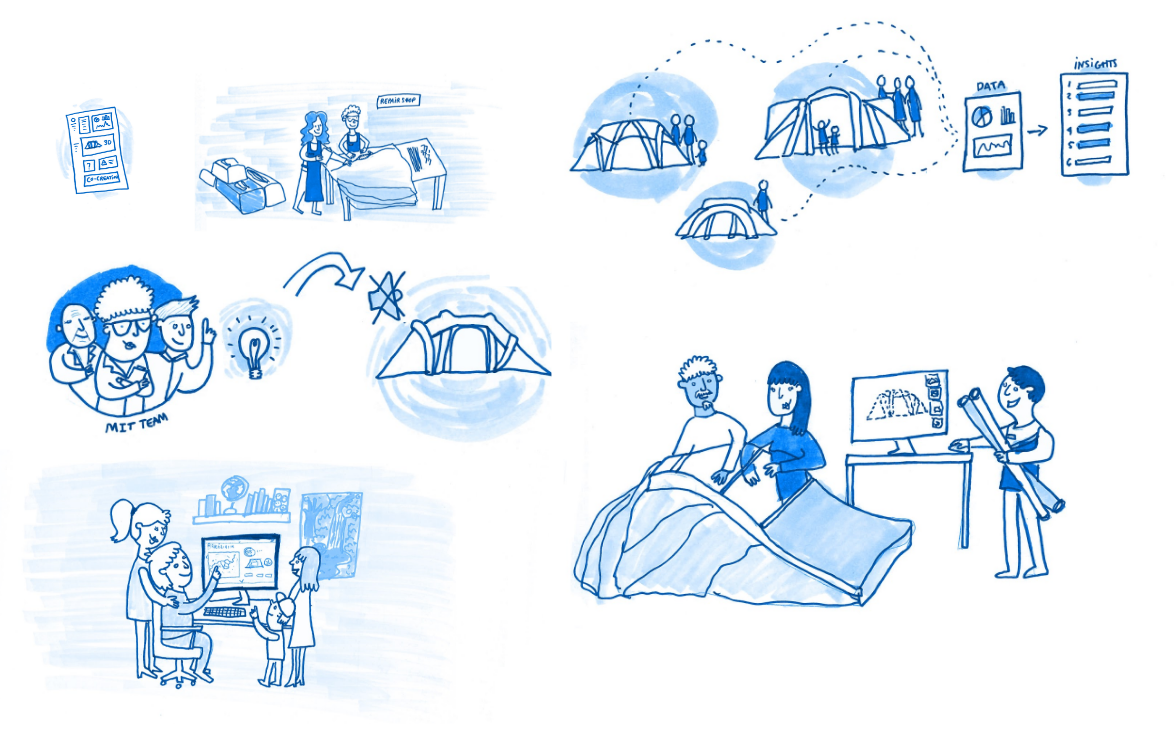 Decathlon Hong Kong - Store Experience 
How would be the best customer experience Decathlon Store in Hong Kong? We have been mandated to animate workshop around this subject with Decathlon Hong Kong. To prepare this workshop, we did customer observation in-store, we did retail tour (as a benchmark exercise) and during the workshop, we: 
- Created personas

(thank to the customers insights provided by local employees)
- Mapped the actual customer journey
- Identified customers and Decathlon HK's actual pain points 
- Envision the customer journey through a new concept store
- Prototype the concept

(with Lego, Storyboard, Acting)
- Drafted an implementation roadmap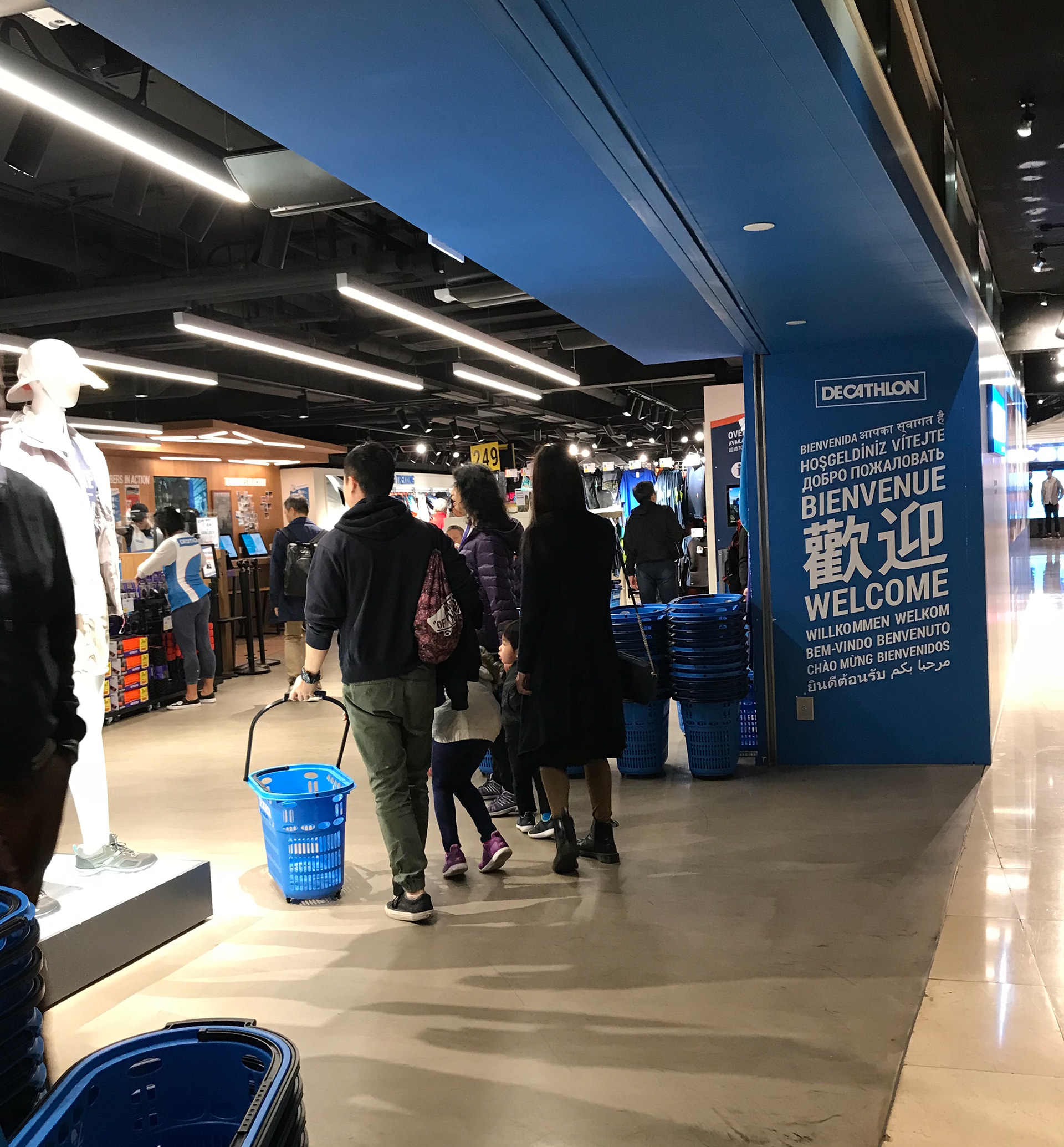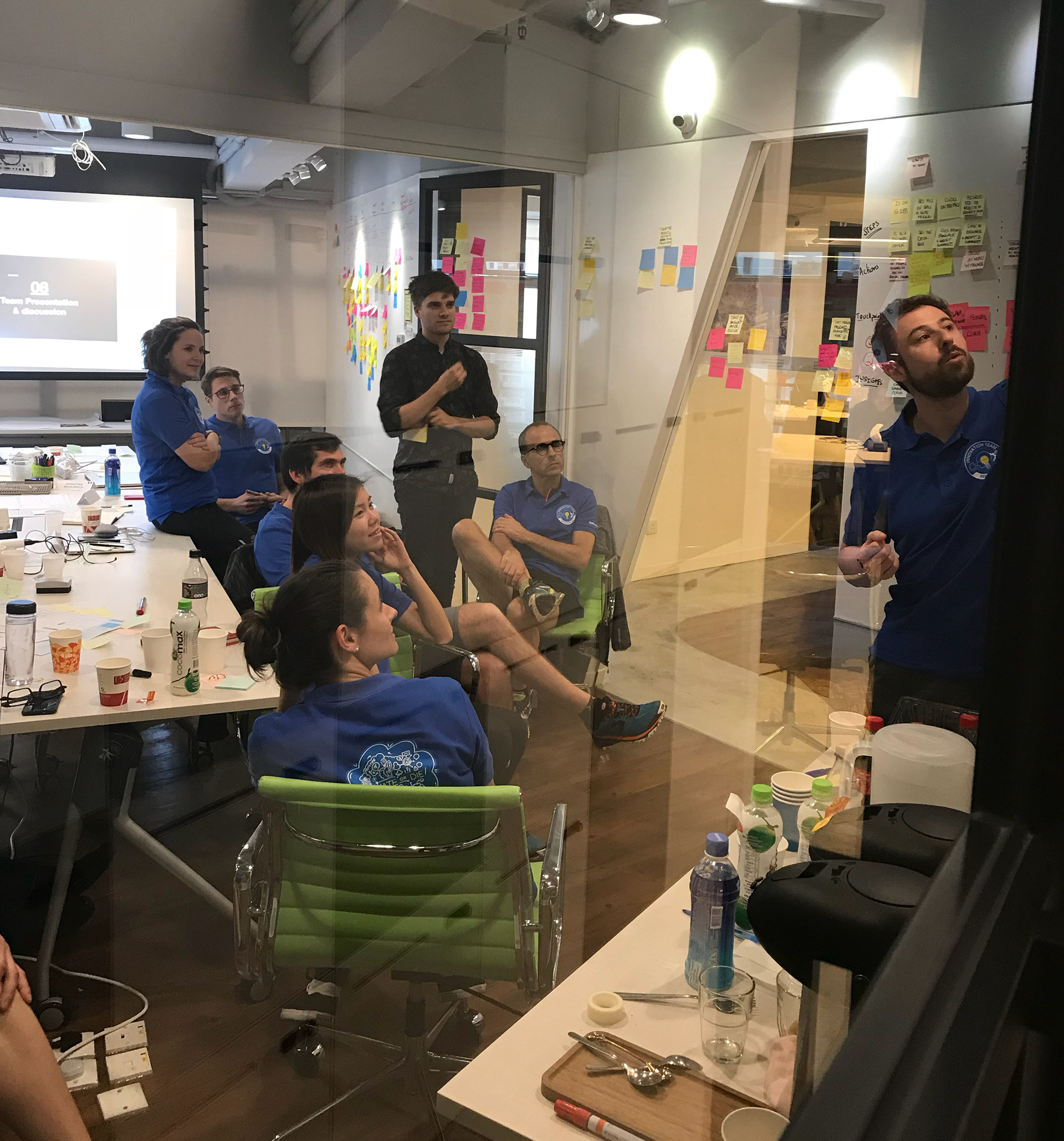 At then end of this workshop, Decathlon had a totally new concept store (from the inventory management to customer service) based on the costumer and Decathlon needs. With roadmap in hand, the team aimed to open a third store inspired by this concept in 2019.