Participation as UX Designer
Decathlon is one of the world's largest sporting goods retailers. The company stocks a wide range of goods in large superstores which are sized at an average of 4,000m². Asian Market as well as some urban locations do not have square footage available to showcase big size products such as outdoors gear (camping gear, tents, kayak, etc).
Valtech and Decathlon identified Virtual reality as a new way to sell large products in store like the Quechua Family tents. Base Camp VR helps Decathlon's sale associates to explain and contextualize the Quechua's tent to their client which was impossible before because the tents were too large to be showcased in store.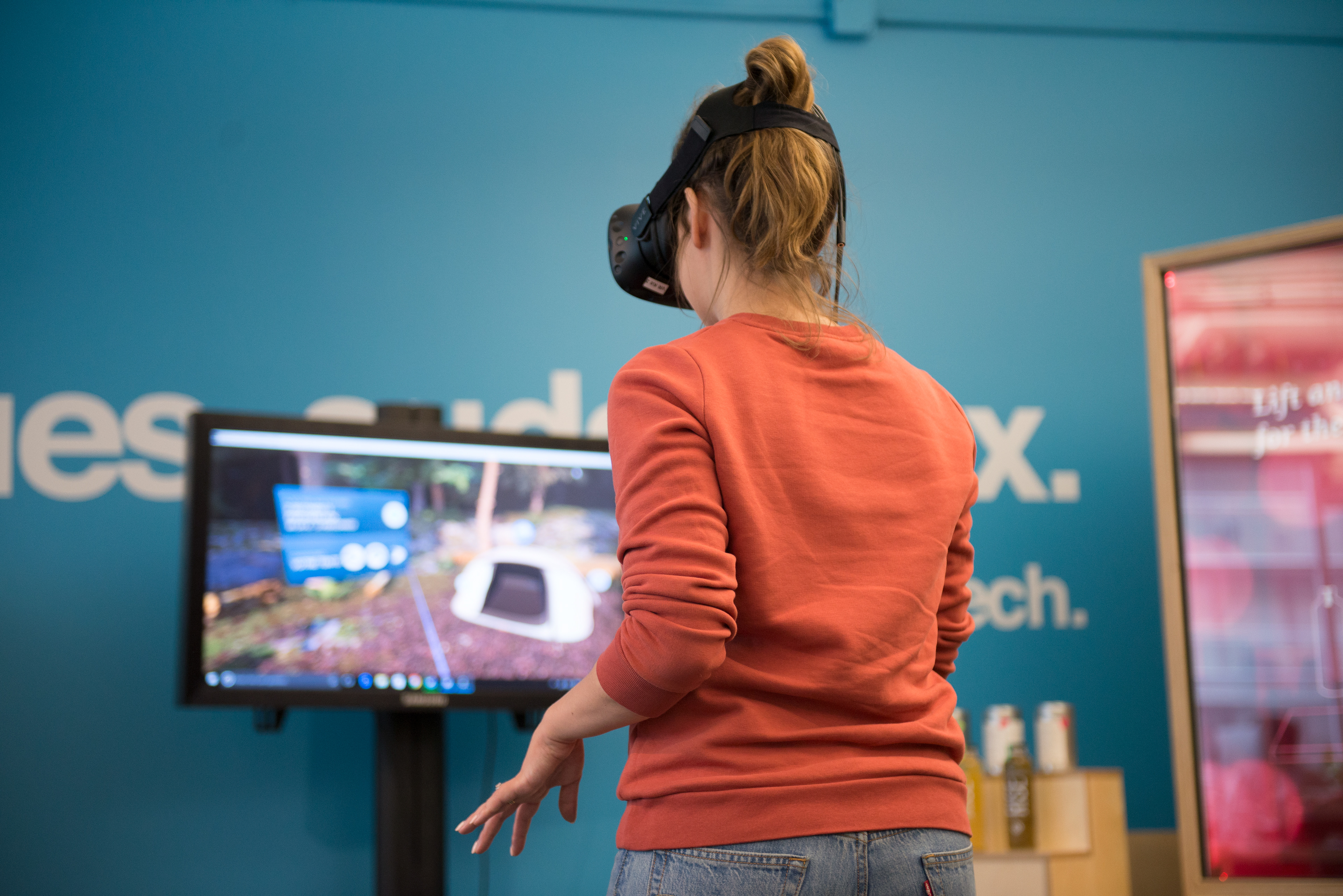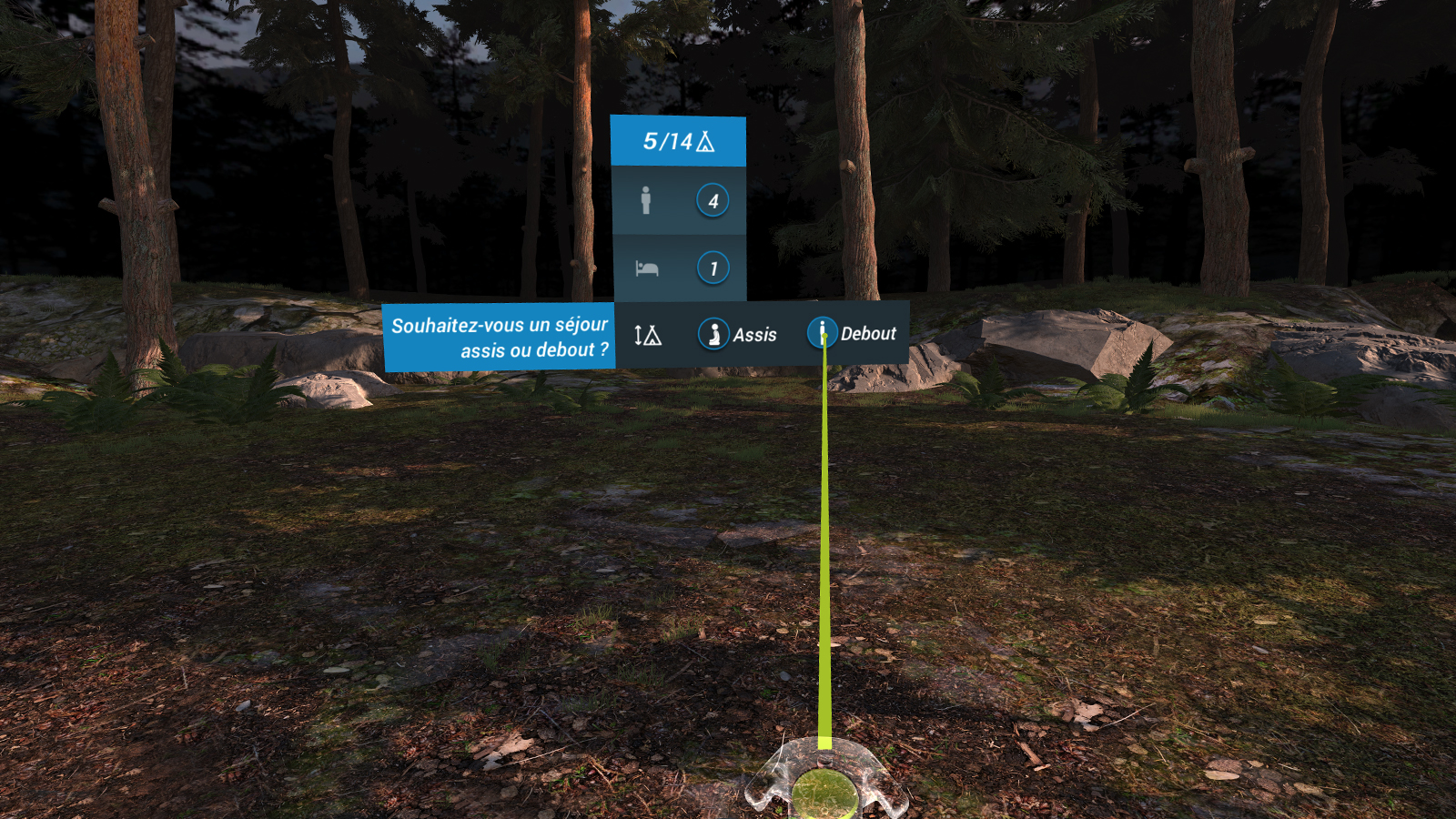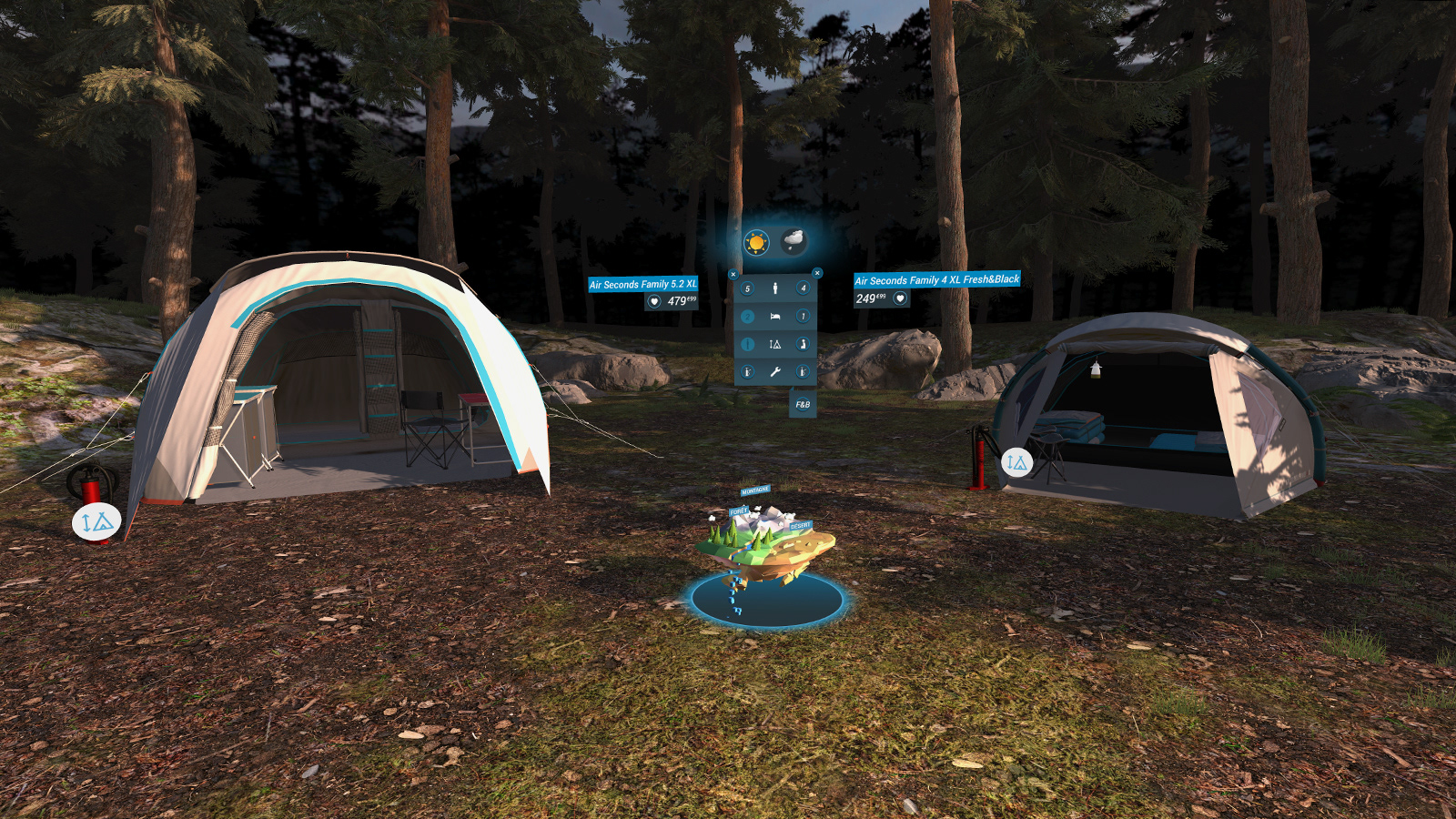 3 different environments (Forest, mountain, desert) and 3 different weather conditions (Windy, rain and night time) allows to explains the unique characteristic of the Quechua tent.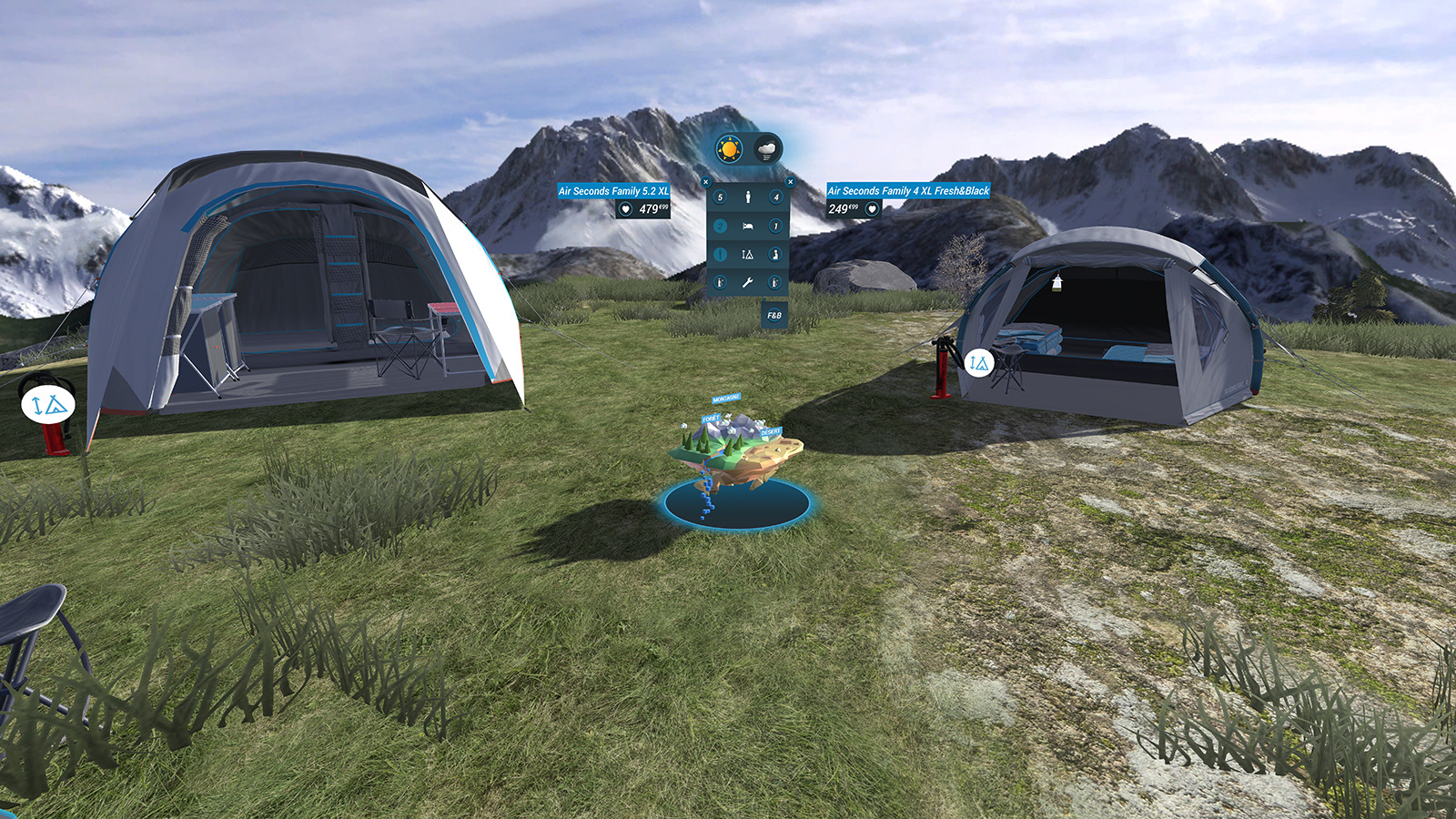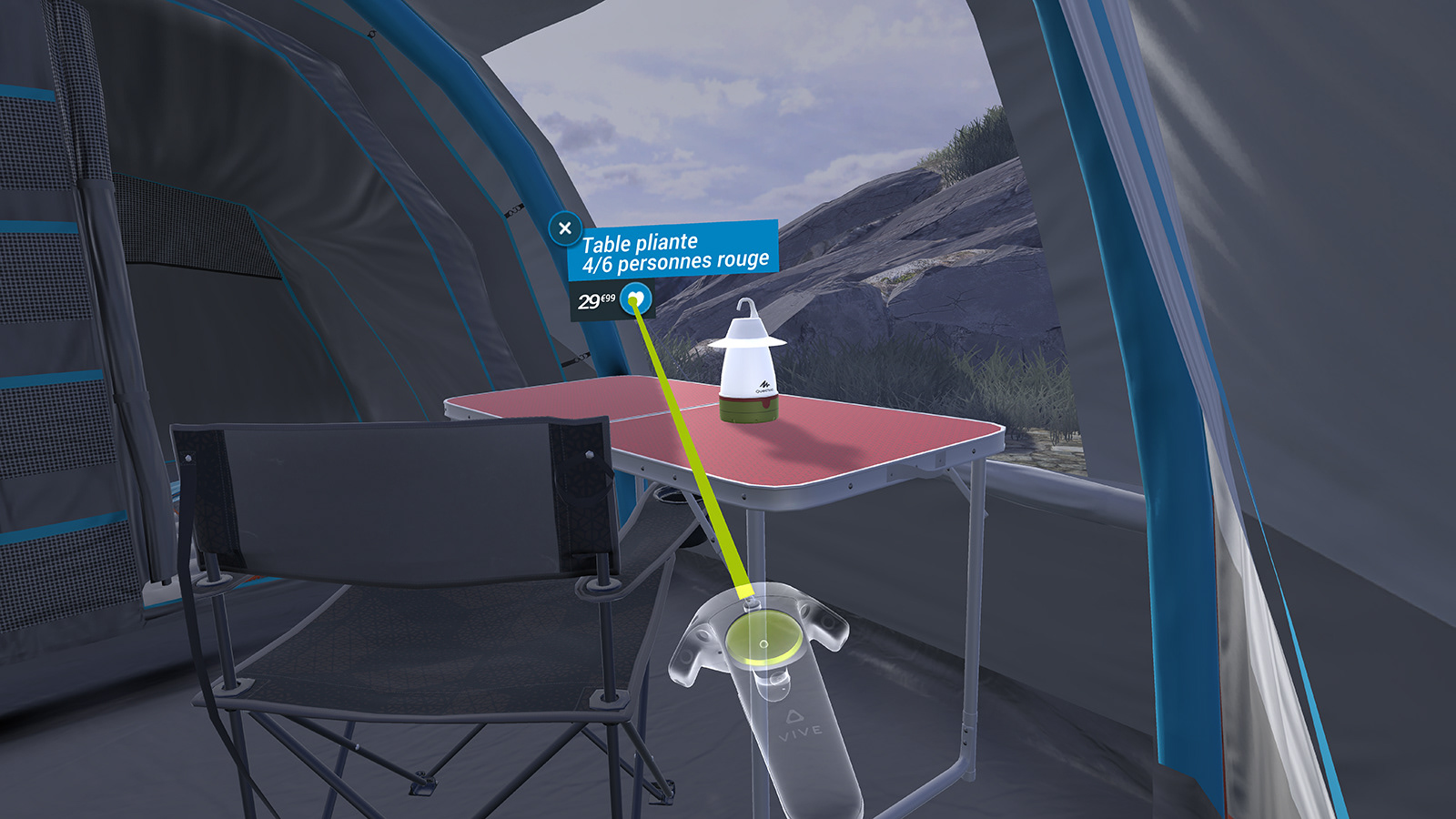 In the experience, the user can also discover a whole range of camping accessories and add them to the user's favorites list for a future purchase.