Les Rassasiés
Rethink an environnemental awareness campaign introducing a food culture based on local, organic and mostly vegetarian consumption.
The system "Les Rassasiés", proposes a set of measures aimed to promote an alimentation with low environmental impact and highlighting Quebec products. The system consists of urban events taking place around a foodtruck that offers meals consisting of local, seasonal and organic food to raise public awareness of the issues surrounding food. "Les Rassasiés" is also a website and an application guiding users in their choice of daily consumption. People are invited to create a profile on which they can make their environmental assessment of their eating habits, challenges to improve their carbone footprint review, find seasonal recipes from top chefs and view a directory of different grocery stores and markets Montrealers .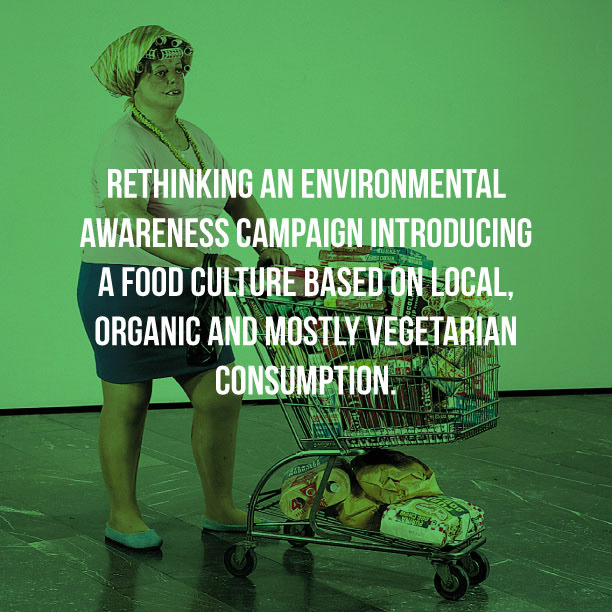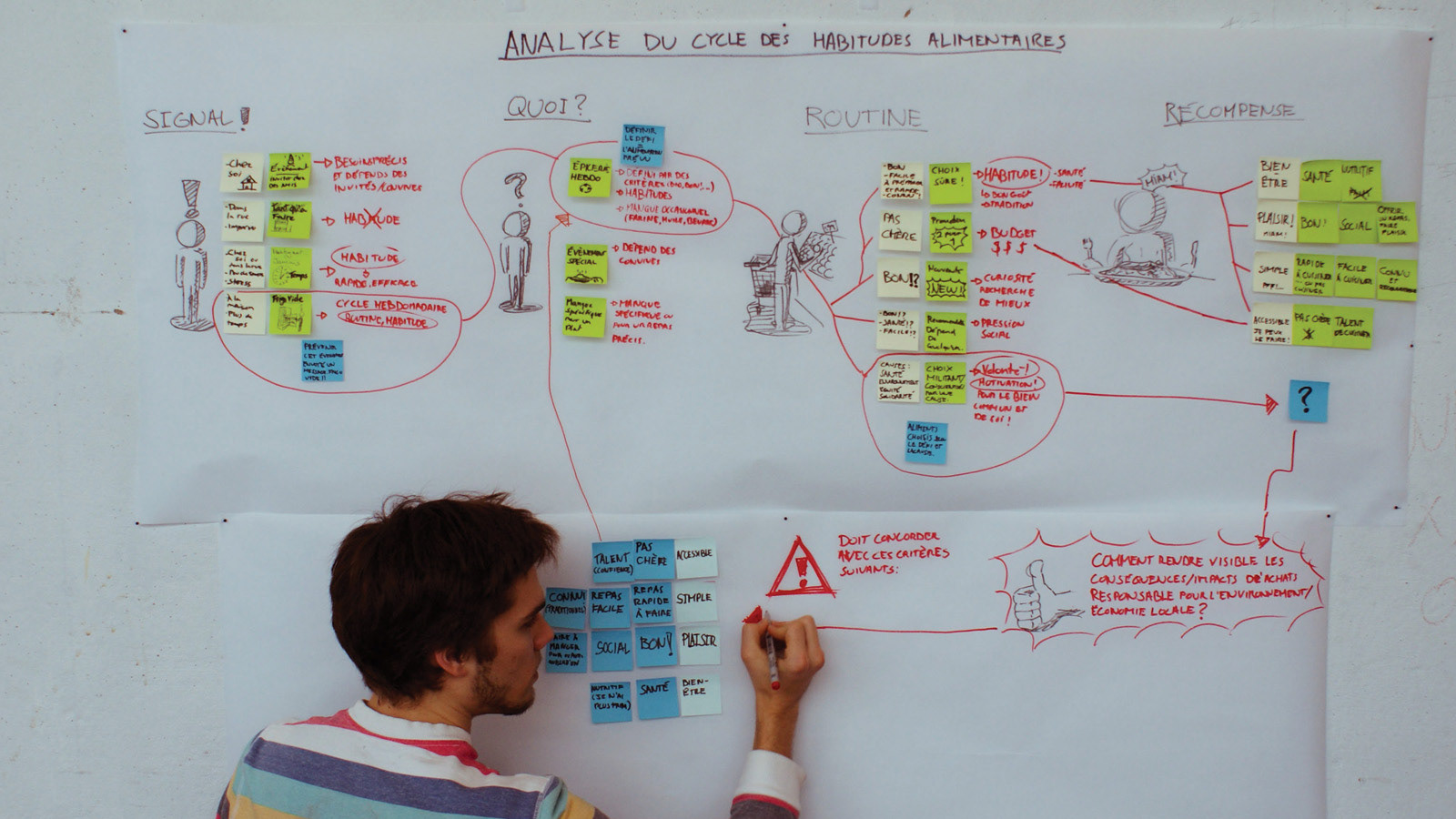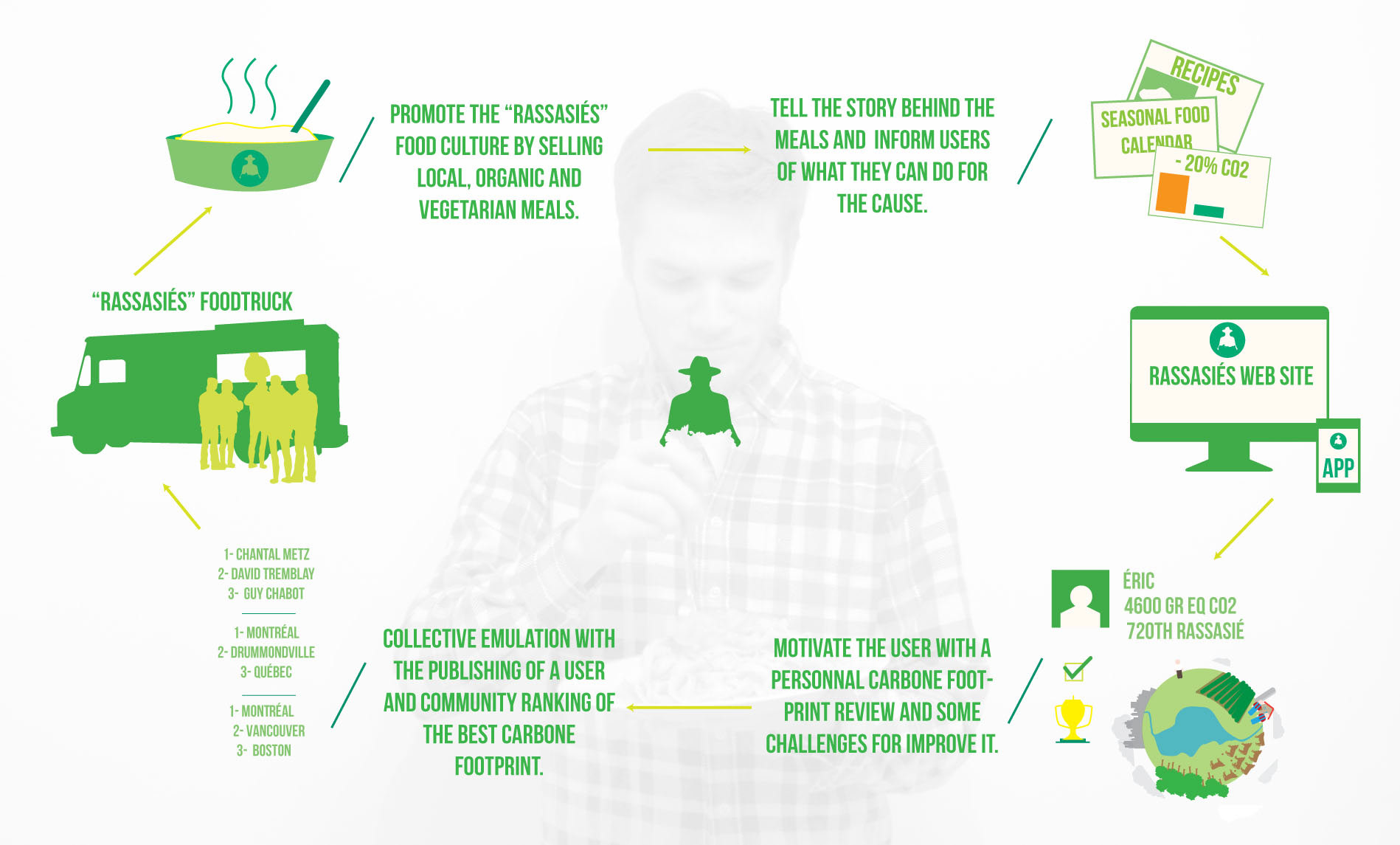 The event : Les Rassasiés at the FoodLab
This event was intended to have the reactions and opinions of users on the subject of low environmental impact meals.